Bulletin 5 LIFE EcoTimberCell available
We have published the fifth newsletter of the LIFE EcoTimberCell project. You can consult it in Spanish, Galician, Catalan and English, in the Resources section of our website.

The fifth newsletter focuses on the progress of the LIFE EcoTimberCell project and on the state of development of ETC products and structural systems (ETC Box, ETC Frame and ETC Home).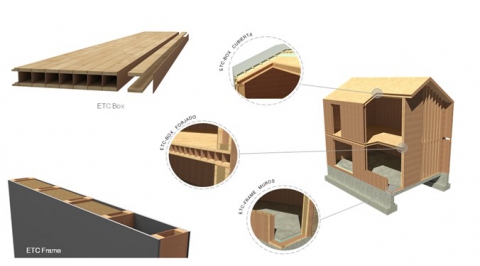 This bulletin incorporates the results obtained in the survey about the perception of ETC systems and the social impact that projects like this can generate in the mitigation of climate change. It also devotes a section to the online Seminars that are being held within the framework of the project, highlights the prize received in the Ecodesign competition of the National Environmental Congress (Conama 2020) and presents the projects with EcoTimberCell systems that will be carried out by Mol Arquitectura and LIFE My building is green.
It also includes relevant news from the first half of 2021.