The first LIFE EcoTimberCell Webinar will take place on 5 May
The first webinar organised in the framework of the LIFE EcoTimberCell project will take place on 5th May. This is the first of a series of sessions that, with the help of the technical team and the collaboration of experts, will give an overview of the Galician forestry sector, of wood and its contribution to climate change mitigation and of the work being carried out within the framework of the project.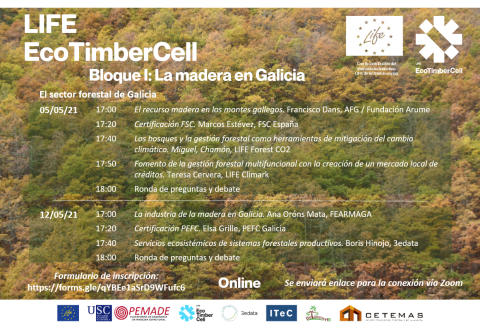 This first day will deal with the forestry sector in Galicia. In this case, the experts will focus their presentations on Sustainable Forest Management. This topic will continue on 12th May.